There is a saying that you never get between a bear and her cub. That's what the new miniseries now playing on Netflix titled Maid, is about. Motherhood, and the instinct for a mother to protect their child at all cost. It is an adaptation of the book, Maid: Hard Work, Low Pay, and a Mother's Will to Survive, by Stephanie Land. Without hesitation I would recommend the show and the book.
In the film, the acting is superb, Andie MacDowell's greatest role of her life (in my humble opinion). In Groundhog Day, she was simple and one dimensional, a sounding board to Bill Murry's bigger than life persona. But in Maid, she has come a long way, hardly recognizable (and I would not have recognized her if it had not been for her familiar North Carolinian accent), not only because of aging, but stepping so far out of her normal roles.
I will also have to mention Rylea Nevaeh Whittet, age five, was spectacular. I can never understand how someone of that age can act so well. Of course, the protagonist, Alex (played by Margaret Qualley) role is well-acted as well. What I didn't know until I started writing this piece is that no only does she play Andie MacDowell's daughter in the miniseries, she is her daughter in real life.
On top of an engaging story and great acting, it was filmed locally. Most scenes were filmed around Victoria, BC (ferry ride from us) but the location was an imaginary Fisher Island, which easily could have been Anacortes. They mention going to the "Skagit Casino" once. However, the true story took place in not so distant, Port Townsend.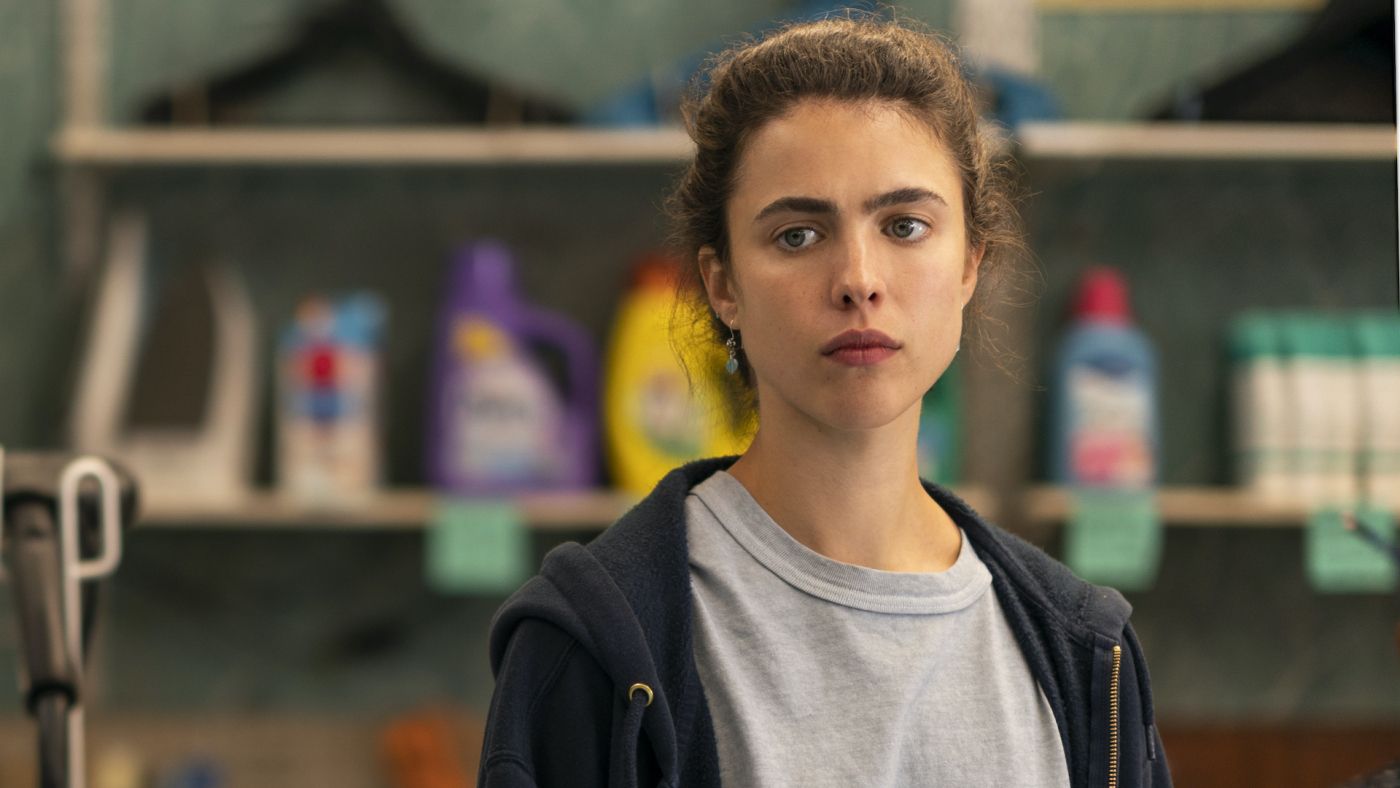 This is a story about Alex, a young mother with an abusive boyfriend. Too typical. Actually, almost all the men in the story have deep flaws. Her evangelical father was abusive, prior to being an evangelical but not repentant afterwards. I'm sure that in some people's universes, this is also typical. But there are good men out there. Of course, this story is based on a memoir and the authors of memoirs always paint themselves in the best light and the villains, the worse.
But the story is emotionally exhausting, and that's the point. It illustrates what lengths a good mother would go through to protect their child and give them a better hope. Its true for dads too, but there is that special bond a mother has for which us men can only envy. It is just one of my litany of personal envies. Children will bond more with a mediocre mother than a great dad, and that's just the way of nature. I watch our twin male goats, who are almost adults in goat years, laying one on each side of their mother. While she would still sacrifice her life to protect them, she is getting more annoyed with them as they get older and fight between themselves more.
But Alex was a great mom. She made some mistakes. Her biggest is being a habitual enabler. But the sin of enabling those we love must be one of the lessor of sins (although the person harm from it can be great).
I also have a long litany of wishes along the lines of, "If I could come back to earth I would want to be …" in this case a mother. But just any mother, the mother of my own children. I made a personal vow to myself when my first child was born, that I would try to be the greatest father on the planet. But possibly, if I could have achieved that lofty goal … that it still wouldn't compare to the gift of motherhood. Sometimes it helps me to see God as my mother, rather than father. We all miss our mothers when we are in times of need. I feel a special sadness for those women who wanted this role, but for one reason or another it never came to them. I feel sad for all men … we who can't even imagine the role.
Mike