I've said before that my attempts to be a novelist while in my sixties makes about as much sense as trying to start a boys' band. But I find the process quite rewarding. While I have been writing, even with published writing as far back as 1983, creative writing has been an uphill journey that started just a decade ago, so I'm still a novice with much to learn. But writing has kept me sane during an experience over the past three years that should have driven me mad.
In my latest venture, I am working hard to make it my best writing, going after the illusive reward of being picked up by a major publisher. I also chose a new genre, Thriller. I started this process a year ago with the manuscript having the working title, Retribution.
Writing, at least for me, is very laborious, along the lines of being child laborer in a coalmine in Wales in the nineteenth century … but like I mentioned, a labor of love. I do spend hours per day, everyday working on it. I am presently doing my twenty-second re-write. If you were one of my beta readers, that was after rewrite number two and you will not recognize what it has evolved into. The process also requires me to attend writing workshops, conferences, and reading countless books.
While I've always been an avid reader, up until circa 2006, I only read nonfiction in the fields of science, history, philosophy, math, theology, and etc. It was my children who challenged me to read fiction like they do. I picked up a list of the top 100 English novels of all time and read through them. Most of them were the old classics, a few written in the past fifty years. I was hooked and it was at that juncture I decided to try and write fiction.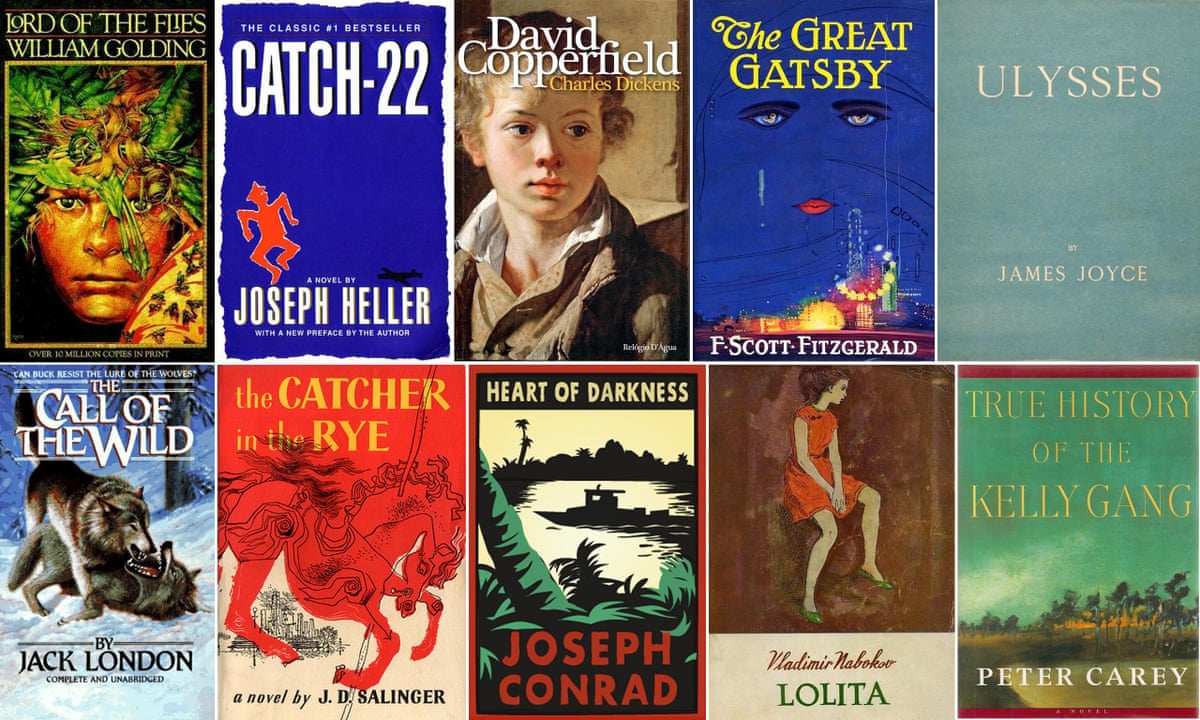 I continued my reading and after having finished the top 100, I started reading only novels nominated for Pulitzer Prizes or books of authors who won Nobel Prizes. These works were an incredibly beautiful works of art.
On August 8th, 2018 Saudi Arabia dropped an American-made bomb on a school bus in Yemen, killing sixty young boys. As soon as I heard the story and saw the footage, I knew there was a story around this tragedy. A complex story of many layers of tension. What if I inserted an American PA, a man who lost his dad in 9/11, a guy who served in Afghanistan … but who since had become a pacifists? Who is now faced with his best friend, a Yemeni, loosing his son in the bus bombing? Mix in romance, a huge loss, and a drive to prevent the next, and worst 9/11.? With such an intensity of events, I figured the story had to be a thriller.
As I started to write my thriller, I began to read financially successful thrillers by successful authors, something to emulate. I've read about forty of those this year and they seem to all have one thing in common … I found them appalling. While their success, measured in sales, left me scratching my head, I also saw an opportunity to write better than they do. A novice's miscalculation?
Then came my own education. In August, I thought my novel was ready for its coming out party, under its new working title, The Mills of God. But, before I approached an agent (which is required these days before going after a major publisher) I did a personal, self-funded work with a professional editor and coach. While she liked the writing, it was irrelevant, because the book was DOA as a thriller. The reason? The industry now has a long list of rules, actually twelve categories of rules, that a writer must adhere to, to have a snowball's chance in hell to get the attention of an agent. I'm not talking about the grammatical rules we all learned (some of us didn't) in high school. Yeah, you must nail those without any creative liberties. Shakespeare would not make the cut, nor would most of the great novelists of the past two hundred years. I was going to list some of the rules, but in summary, your thriller novel must read like a video war game, or Bruce Willis shoot'em up movie. It MUST be two dimensional and every sentence must take the reader toward the climax. Nothing extraneous allowed, and no depth. I've heard many times from the experts that today's readers have very short attention spans. The dialogs must also be so predictable that you find your mouth muttering the words of the next sentence before you even read it. Some experts predict that the all the future best sellers will be created by AI and computers, which can follow the secret formula perfectly. Lord, I hope not!
So, in order for me to try and sell my book to editors, I have to really dumb it down. No philosophical considerations. No artsy descriptions. No back stories to explain someone's nature. Nothing more than a "he-man" protagonist looking at himself in a mirror and admiring his own biceps. Excitement pushing the story along as through a pipe, being driven by bullets, blood, pieces of skulls, and dead bodies. Bruce Willis stuff.
I have never liked to color inside the lines. I've approached all areas of my life this way. Never in my life and I'm not going to start now. I made it clear to her, I would rather have a well-written book, which engages the whole mind, than to make a million dollars with a simpleton book. Even if the reader wants such two-dimensional thrillers, that they can follow with one eye on the page of the book, the other on their cell phones. No, I want a book that demands both eyes, that pulls the reader in, chews them up, makes them cry, makes them ponder the meaning of life, then spits them out at the end … a different person.
After this experience with the editor, and trying to read one more best selling thriller, which I found brainless and boring because it was so predictable, I put it away. To refresh my creativity, I decided to go back and read a classic. The classic I choose was Nathaniel Hawthorne's The Scarlet Letter. I remember hearing about it in high school (in the Bible belt) but we never read it. I think it was banned because it dealt with adultery, a topic too familiar with the personal lives of people in our town, but not to be spoken out loud in public. As I started the introduction, which Hawthorne labels The Custom House, my breath was taken away by the way he describes the scene. Yet, no modern agent or publisher would consider this for a second because it violates virtually all the rules. I hope readers can rediscover this rich world. I've posted the beginning of that introduction at the bottom of this page. I also hope to have my book out in the spring, taking my time to make it as good as it can possibly be. It will be published under the new genre of "literary fiction, suspense" and not as a thriller. The new title is The Runner Stone; a journey out of Yemen. Stay tuned.
P.S. This blog is taking a new look. I had a strange marriage of three blogs, The Christian Monist, one on writing, and one about my journey with cancer.
In the Christian Monist I wrote articles for those who had left evangelicalism, trying to explain what happened and giving them a hope of finding truth again, rediscovering the historical Jesus outside of religion. That blog was combined with me new blog about writing in 2015. Then, in 2019 those were commandeered by my sudden descent into disease and near death and I began blogging about that.
At that juncture of my cancer, I had a new influx of several hundred people, of who I was tremendously thankful for. But it was a bit messy. Some of those new people, many of them content with their religion, evangelicalism, or political adherences did not appreciate what they saw as criticism of their view point. That was never my intent. I have never questioned someone else's relationship with God or their spirituality since I left evangelicalism in 1990. My articles about the pursuit of truth was never intended to question their ways of thinking, but was directed to those who already had doubts and needed answers.
My ramblings articles, on the same blog as my cancer updates, created some awkward moments, and candidly, some very painful moments for me personally. I've had a few or those well-intended people, who came to read about my cancer, then read my ramblings and felt it was necessary to tell me in person or by letter that I wasn't a real Christian, or if I was, there was no evidence of a personal relationship with God based on what I write here and how I am dealing with my cancer. I am sorry for that and in ways I wished I could have kept my ramblings from cancer updates. But I am a deep searcher of real truth … and I am quite candid. If I struggle with my cancer … it is because I am human and honest about that.
I'm now going to combine my blogs in a new way under the title of The Hermit at Loch Eyre. For the past three years I've been mostly confined to my modest house on an immodest Lake Erie. It is a place of deep reflection, prayer, writing, and building things. From that watershed (pun intended) I draw the things I write and say here. I eventually will try to divide my postings on my cancer (which are fortunately becoming less frequent) here in writing. I may turn to podcast for my articles on the pursuit of truth and writing. That may be easier for me and the visitor.
From The Custom House / Introduction to the Scarlet Letter
Furthermore, on the left hand as you enter the front door, is a certain room or office, about fifteen feet square, and of a lofty height, with two of its arched windows commanding a view of the aforesaid dilapidated wharf, and the third looking across a narrow lane, and along a portion of Derby Street. All three give glimpses of the shops of grocers, block–makers, slop–sellers, and ship–chandlers, around the doors of which are generally to be seen, laughing and gossiping, clusters of old salts, and such other wharf–rats as haunt the Wapping of a seaport. The room itself is cobwebbed, and dingy with old paint; its floor is strewn with grey sand, in a fashion that has elsewhere fallen into long disuse; and it is easy to conclude, from the general slovenliness of the place, that this is a sanctuary into which womankind, with her tools of magic, the broom and mop, has very infrequent access. In the way of furniture, there is a stove with a voluminous funnel; an old pine desk with a three–legged stool beside it; two or three wooden–bottom chairs, exceedingly decrepit and infirm; and—not to forget the library—on some shelves, a score or two of volumes of the Acts of Congress, and a bulky Digest of the Revenue laws. A tin pipe ascends through the ceiling, and forms a medium of vocal communication with other parts of be edifice. And here, some six months ago—pacing from corner to corner, or lounging on the long–legged tool, with his elbow on the desk, and his eyes wandering up and down the columns of the morning newspaper—you might have recognised, honoured reader, the same individual who welcomed you into his cheery little study, where the sunshine glimmered so pleasantly through the willow branches on the western side of the Old Manse. But now, should you go thither to seek him, you would inquire in vain for the Locofoco Surveyor. The besom of reform hath swept him out of office, and a worthier successor wears his dignity and pockets his emoluments.