Obviously, this posting is not part of my series on abortion. I will get back to that this week end as the Supreme Court gave its ruling this morning. This posting is on a different topic altogether.
Denise and I stumbled onto the French TV series, Mythomaniac, by accident. We didn't know what it was about. I used to joke with Denise that she picked up movies based on someone slowly dying of cancer. Having lost my father to cancer, friends, and now my brother, those movies hit too close to home. This was before I personally started my struggle with the disease. This turns out to be the premise to Mythomaniac as well.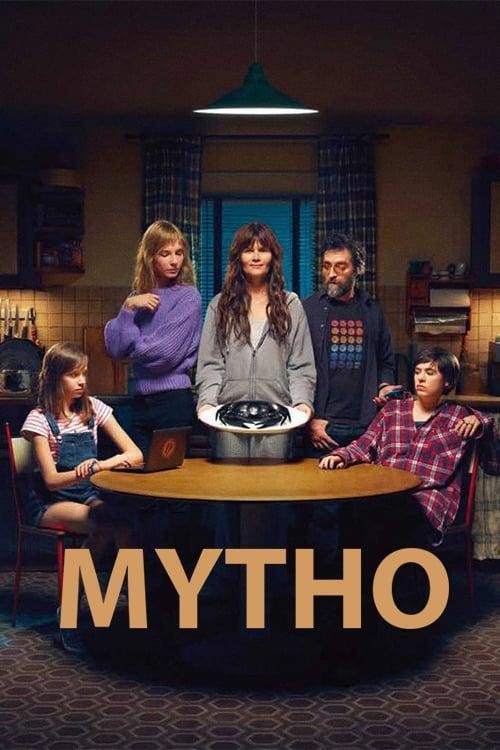 The TV show is about a woman, Elvira, whose personal life is falling apart. She knows about her husband's secret affair with a local pharmacist. He was not kind to his wife to start with and is then considering leaving her for this new love.
Her oldest daughter is flunking out of high school, choosing to party instead. Her son, suffering through a sexual identity crisis, is lusting over a male exchange student, with whom he shares a bedroom, but whom I guess (haven't watched that far yet) will turn out to fall for his sister instead. The youngest girl is in a personal crisis as well. None of her family members are nice to her. Then, on top of these worries, she finds a lump in her breast. The breast lump looks suspicious for cancer, but the biopsy is pending. During this time, the family starts to be nicer to her. Then, she gets the surprising report from her biopsy and the mass is … benign. Because life had started going better for her, grace from her family and friends over her lump, she decides to fake her diagnosis as malignant and terminal.
With this new, but false, information, her husband calls off his relationship with the pharmacist. I suspect the rest of her family drastically turns to a more graceful attitude toward her, but I have not watched that far ahead.
I was diagnosed in January 2019 with multiple myeloma. My world imploded. It wasn't the fear of having cancer. It was the horrible physical suffering that I was subject to, beyond what I thought it that a human could even bear. On top of this, there was the outlook that I would only survive months.
During that time of personal crisis, I felt an overwhelming outpouring of grace toward me from people I worked with, from my church, and friends. The accumulation of that grace came when about 40 people volunteered to build a garden for Denise. Having grown up on a farm, gardening is her favorite hobby. I had promised to build her a garden at our house (we moved here 15 months before my diagnosis) when we moved here.
On the day of the garden party, was the best and worst days of my life. The best day with the overwhelming show of support for us. The worst, was literally the worst I've ever have felt in my life … physically.
Of course, such showings of grace can't last … or can it.
In a related leap, I've always notice how kinder people are during the holiday period of the year. This is strangers as well as friends. It is a magically time of year. Notice the next time you are out.
I was thinking, how I wish this period of post diagnosis-grace could endure. Or how, I wish the grace of the holidays could continue. But then I thought, how much better life would be if we showed each other this level of grace without the diagnosis of cancer or the holidays. I wish I could do this and it is my hope that empathy and grace would follow me year round, at least the way I treat others.
Imagine now, that every stranger you meet, every friend you have contact with, with those with whom you disagree with on politics, religion, or anything that they have just been diagnosed with a devastating and terminal illness. Don't take on the sadness or worry of that situation, but the empathy and grace shown. Because, in ways we are all living with that burden of loss, either recent, distance past, or future. We don't know the secret pain that lies in the hearts of others. How the world could change if we could be this kind, this gracious to one another … all the time.
Mike